www.lifepage.in/page/abhinavbhattacharya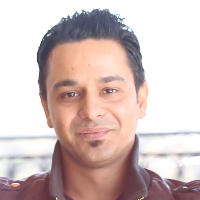 [ Zumba Instructor | Vibrations – The Dance Studio ]
BA (Hons) Mass Comm – IMS College, Dehradun

Abhinav Bhattacharya did his schooling from Dehradun and after that he did his BA(Hons) Mass Communication from IMS College, Dehradun. After that he started working in Barclays, Noida and after few months he quit that job and became a trainee sound engineer in a studio where he also worked for some time. After that he went to Bombay and worked in sales, there he got the idea of doing something of his own and started Vibrations- The Dance Studio as a Managing Partner in 2014. The passion for dance also motivated him for his own studio. After that he became a Zumba instructor in 2015 and later ZIN (Zumba Instructor Network).