www.lifepage.in/page/abhishekkumarmehan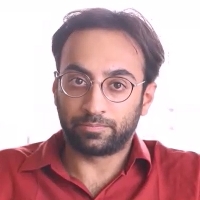 [ Film Director | Barking Deer Film ]
Sound Engineering – SAE, Chennai
Film Direction – France

Abhishek Kumar Mehan did his schooling from Doon School. Then he did Sound Engineering from SAE, Chennai. Before getting into film direction he did 3 years of course from France. After finishing the course he came back to India and started working in the film industry. He has been working in this industry for almost 10 years. He has worked in different departments like camera, directing, production and also written a screenplay.