www.lifepage.in/page/akshitagandhi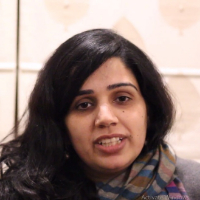 [ Designer | Jungli Murgi ]
Graduation (Accessory Design) – NIFT, New Delhi
Masters (Product Design) – IED, Milan

Akshita Gandhi is a Graduate in Accessory Design in NIFT, New Delhi. She worked with Casa Paradox and Proform as a designer for some time. She then went on to do Masters in Product Design from IED, Milan. She works as a Freelance Designer under the brand name Jungli Murgi.