www.lifepage.in/page/anshuljain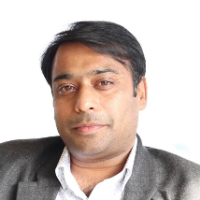 [ Chartered Accountant | Godfrey Phillips India Ltd ]
CA – The Institute of Chartered Accountants of India
LLB – Garhwal University

Anshul Jain is a qualified CA and then did his LLB from Garhwal University, Dehradun. Post that he started working with Bharti Airtel and Nangia & Co Chartered Accountants. He is working with Godfrey Phillips India Ltd since 2016.