www.lifepage.in/page/cyrilkuhn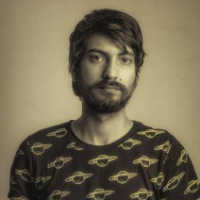 [ Astro Photographer | Various Creative Assignments ]
BA (Philosophy) – St Stephens, Delhi
Diploma (Photography) – Light and Life Academy, Ooty

Cyril Kuhn studied did his schooling from Open School. At some point he left because he wanted to become Scott Player. For that he moved to Chennai and became very good player. At some point though when he was 16 then he no longer play for India because of certain rules & restrictions. Later on he went to Germany and became part of their national team. Then to complete his education he came back to Dehradun and unfortunately he broke his leg and this derails his career. After completing his Bachelors degree, he took a year off and in that time he decided to be a photographer. He did diploma in Photography from Light and Life Academy, Ooty. After completing his photography course he has been working as a freelance photographer for the last 3 years.