www.lifepage.in/page/devrajagarwal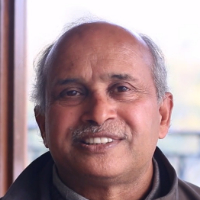 [ Owner | Camera Arts ]
BA (History, English Literature & Political Science) – DAV College
MA (History) – DAV College

Dev Raj Agarwal has done BA and MA from DAV College. Since his father was a photographer, he was always passionate about photography. He took over his father's business of photography and has been doing photography for over 30 yrs.