www.lifepage.in/page/ashoksharma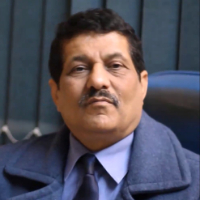 [ Physician | Independent Practice ]
MBBS – JLN Medical College, Ajmer
MD – JLN Medical College, Ajmer

Dr Ashok Sharma did his MBBS from JLN Medical College, Ajmer in 1983 and MD in 1988 from the same college. Then he did Ecocardiography from MP Heart Centre, Delhi. The doctor's determination stems from sheer passion to offer patients healthier living options. Knowing that with the ever increasing and changing lifestyle, there is a need for general physicians in the city and windows to better one's health. This physician possesses an impressive amount of knowledge and constantly keeps updated with advancements made in the field. He is member to Delhi Diabetic Forum as well as member to Indian Academy of Ecocardiography. He is also an active member of GAPIO, Global Association of Physicians of Indian Origin. He also attends various conferences at national and international level to keep himself updated. He has been giving various interviews and talks about the welfare of people, about various diseases and also about general health of people. He is practicing since 1991 at various hospitals that includes Max Hospitals, Apollo Hospitals, Sharda Medical Centre etc. in his whole life span. He is working as Physician and Director of Sharda Medical Centre alongside handling various hospitals as visiting doctors.