www.lifepage.in/page/aparnasingh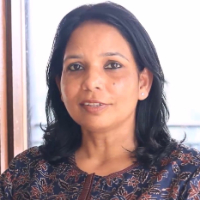 [ Captain | Indian Army ]
Graduation (Biology) – Jiwaji
PG (Bio Chemical) – Jiwaji University
Ph D – Indore University

Dr Captain Aparna Singh graduated from Jiwaji University. She then did post graduation from Jiwaji University as well. After that she did her Ph D from Indore University. During her studies she got an opportunity to join the Indian army and she joined Indian Army in 1994.