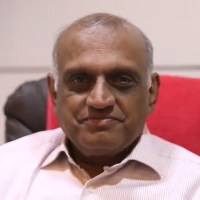 [ Director | CMI Hospital ]
Graduated (Medical Science) – Agra

Dr R K Jain did his schooling in Dehradun where he excelled in studies and was awarded certificate of merit by Ministry of education Govt. of India for securing high position in exams. He set up a 25 bedded nursing home at Dehradun in 1991 specializing in intensive care, cardiology and medicine and it was the hospital catering to medical emergencies and treatment. He also established the first dialysis unit for whole of western UP and Uttarakhand in 1991. He also set up a paramedical educational institute in the state which again was the first to offer recognized graduate degrees in Nursing to meet the increasing demands of health manpower needs in the state. In the year 2008 he has been awarded Padma Shri by the President of India for his distinguished services in the field of medicine. In the year 2010 he has been appointed as the health advisor to the Government of Uttarakhand.