www.lifepage.in/page/vijayprakashsharma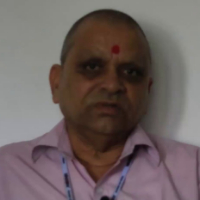 [ Scientist | Govt of India ]
M Sc (Zoology) – Bhopal University (1976)
M Sc (Fish Biology) – Bhopal University (1980)
M Sc (Entomology) – Bhopal University (1981)
Ph D (Neuroscience)
MA (Political Science) – Shri Dev University
MA (Sociology) – Uttarakhand Open University
PDRS (Ethnozoology)
MHMAFSL Sc
FZSI & FESI
FISCG
FSSN & FAEB

Dr Vijay Prakash Sharma did PhD in Neuroscience in 1981 and after that he worked with Zoological Survey of India for 5 years and then he worked with Silk Organization of India for 30 years. He has written 157 research papers and has also published his magazine, Member of International Live Sciences Bodies. He has been awarded a few gold medals, 2009 ZSI, 2010 ISIID, 2011 INS Bangkok in 2012, Dr Baba Jadhav Memorial Gold Medal 2013, True Education & Excellent Research Scholar Award 2014 and Global Achievers Award Singapore. He is working as the principal of Alpine Group of Institution since 2012.