www.lifepage.in/page/gagankhanna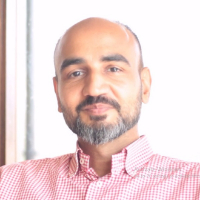 [ Founder | DesignSteps Creative Academy ]
Bachelors (Designing) – NIFT, New Delhi
Bachelors (Business) – S Manipal University
Masters (Retail Strategy) – Manchester Business School, London
Certification Course (Retail Lighting) – Philips Lighting Academy, Dubai
Certification Course (Project Management) – Pro Training
Certification Course (Creating Dynamic, Multi-sensory Ambience for Customer Delight) – National Institute of Design, Ahmedabad

Gagan Khanna has done Bachelors in Designing from NIFT, New Delhi. He then did Bachelors in Business from S Manipal University followed by a Masters in Retail Strategy from Manchester Business School, London. He has done multiple certification courses in Retail Lighting, Dynamic, Multi-sensory Ambience for Customer Delight, Fundamentals of Project Management, Business Finance & Strategy. He has worked on various projects in Market Research, Store Design, Sourcing, Conferences, Exhibitions, Formulation & Documentation of Best Practices, Visual Audits and Training for companies like Airtel, Vodafone, Motorola, Shoppers Stop, Meena Bazar Group, Disney Perfumes, Barista, Vasari, Titan Industries, Landmark Group. Projects included Product Design, Fixture Design, Show Window Design, Visual Merchandising, Theme Promotions, Project Management, Events, Exhibitions, Space Planning and Corporate Training. He is the founder of DesignSteps Creative Academy which focuses on training the designers.