www.lifepage.in/page/geetananda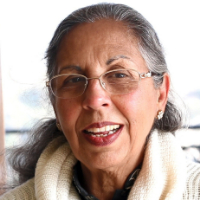 [ Self-Employed | Various Creative Assignments ]
Graduation – St. Bede's College, Shimla
Diploma (Journalism) – Delhi Polytechnic

Geeta Nanda did her schooling from Welham Girls School. She has done her graduation from St. Bede's College, Shimla and did her diploma course in journalism from Delhi Polytechnic. She took her training from Times of India. Due to 4 years of work bond, she did not go into the journalism profession. She started Garment Designing in 1975 with Mast Industries, an American Company. She has worked for almost 35 years. Currently, she is creating her own creations.