www.lifepage.in/page/himalayaramola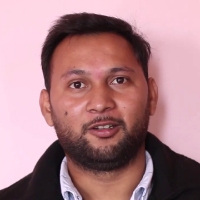 [ Senior Design Engineer | Technical Consultancy Services ]
B Tech (Civil Engineering) – UTU, Dehradun
Certification Course (Structures)
M Tech (Environmental Engineering) – Doon University
PG Diploma (Urban Planning)

Himalaya Ramola graduated in Civil Engineering and went on to do a certification course in Structures. He then did Masters in Environmental Engineering. He is Senior Design Engineer at Technical Consultancy Service.