www.lifepage.in/page/jochopramcgowan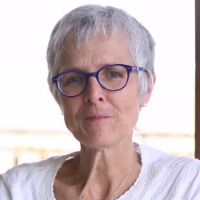 [ Director | Latika Roy Foundation ]
Jo Chopra was born in America and active as peace movement and anti nuclear organizer. She has been involved in this field since 1976.

She went to jail 12 times and she met her husband on protest march, Pad Yatra, then she came to India in 1981. She has 3 children: one has a disability, so due to that she started a organization for her in 1994 and today she has 115 people working with her and 7 centres around Dehrdaun.