www.lifepage.in/page/karmchawla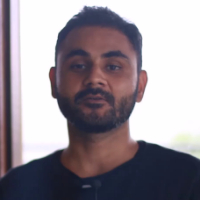 [ Cinematographer | Kannada Film Industry ]
Graduation (English Hons) – Hansraj College, DU
Film Course – LV Prasad Film and TV Academy

Karm Chawla did his schooling from St George's College, Mussoorie. After that he did graduation in English Hons from Hansraj College, DU. He then pursued Film Course from LV Prasad Film and Television Academy. He has been working as a Freelance cinematographer in the Kannada Industry since 2013.