www.lifepage.in/page/kartikeyasharma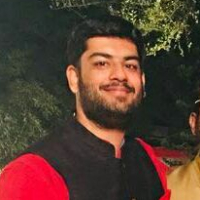 [ Director | IRRRRFM ]
BA LLB – Law College, Dehradun

Kartikeya Sharma is a professional shooter. After doing his graduation from Law College, he had worked as an Associate at ELDF. He also worked at Hans Foundation as Project Coordinator. He started shooting when he was a kid and developed good shooting skills over time. He has participated in various National and International Tournaments. He formed an NGO by the name IRRRRFM in 2013.