www.lifepage.in/page/kritikumar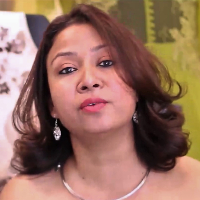 [ Fashion Designer | Label Kriti Kumar ]
Graduation- ONGC Polytechnic

Kriti Kumar comes from an artistic background. She was awarded the best designer of her batch while her graduation as well as outstanding performer in the field of fashion from Graphic Era University. She has worked in various expo houses & studios as an incharge fashion and design. After that she started her own studio with only 2 machines names as Label Kriti Kumar. She has been operating that from 20 years. She is not only designing clothes, she is giving consultancy in clothes and she has the only consultancy for fashion in Dehradun. She has also worked for various bollywood stars and some of the films. She is also an external examiner for the Uttaranchal board of education.