www.lifepage.in/page/devlahiri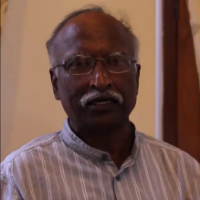 [ Head of School | Welham Boys School ]
Schooling- St Xaviers, Jaipur
Bachelors and Masters- St Stephens, Delhi
Post Graduate- Oxford University

Dev Lahiri Started his career with Oxford University Press as an editor. After that he was the Area Sales Manager for Hindustan Lever. He then wanted to get into the education industry so he joined Lawrence Lovedale in 1991. After that he worked for Selaqui (2002), Heritage Kolkata (2002-2003). Later he joined The Doon School as a housemaster where he worked for 9 years. Then he was with Welham Boys Schhol as a headmaster for 8 years. After this he worked with a school in America for 2 years as a Director of Student Development and Welfare.