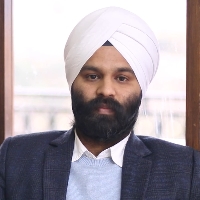 [ Economist | Self Employed ]
B Com – SGGSCC, Delhi University
MA (Economics) – HNB Garhwal University
Course (Management) – LSE, London
Manmeet Singh Chadha graduated in commerce and went on to do masters in Economics. He attended winter school in Delhi School of Economics. He has done a course in management from London School of Economics. He did his internship at Planning Commission of India. He has worked at RMS as Business Risk Analyst and as Risk Management Consultant at Inductis. He is Strategy & Operations Head at Nuts for Cuts.