www.lifepage.in/page/manojkumar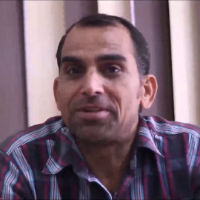 [ Head | Shanti Samiti ]
Graduation – Agra University

Manoj did his schooling from Uttar Pradesh. He achieved a black belt in karate in 1993 and has attained many degrees in karate full contact and Tong II Moodo since. After this he did his graduation from Agra University. Following which he worked as a martial arts trainer in the Border Security Force from 1994 till 2005. He then returned to Dehradun and opened his martial arts academy called Sri Shanti Samiti . Ever since then he has been giving training in martial arts.