www.lifepage.in/page/manuahuja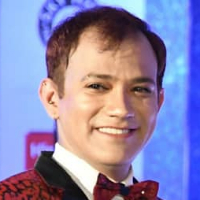 [ Anchor, Makeup Artist | Independent Practice ]
Graduation – DBS PG College, Dehradun

Manu Ahuja had done schooling from St. Joseph's Academy and graduation from DBS PG College, Dehradun. After that he did his MA English from DAV PG College and started working in BPO. While doing that he did 6 months diploma in Hotel Management. After that he took advance training for Makeup Artistry as a stress buster and continued it later as a profession. He has been doing that from 11 years and has worked for various celebrities and known people. He was also introduced to anchoring while working in that field, he had the confidence to speak and lead the events. So, he started as an anchor also and it has been almost 5 years he is doing that.