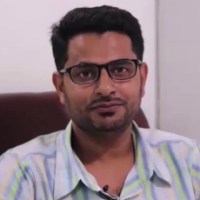 [ Ticketing Manager | Travel & Tourism Company ]
BTS (Tourism Study) – IGNOU
MTM (Tourism Management) – IGNOU
PGD (International Air Ticketing & Management) – IGNOU

Mohammad Saif did his BTS & MTM in Tourism Studies and Management from IGNOU and then did Post Graduate Diploma in International Air Ticketing and Travel Management from IGNOU. Soon After, he worked as a trainee for various travels companies to gain the experience in travel industry. He has worked in various profiles with Travel and Tourism companies like Balmer Lawrie & Co. Ltd, SS Tour & Travel and Travimart Travels. He is working as Ticketing Manager for Cee Bee Cee Travel & Tours Pvt Ltd since 2012.