www.lifepage.in/page/paramjitsandhu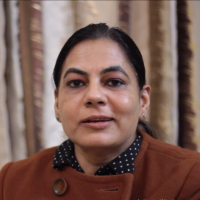 [ Master Baker | Willows BakesnCakes ]
B Com – Jodhpur University
M Com – Punjabi University

Paramjit Sandhu is a Garduate and Post Graduate in Commerce. She taught at St Peters Academy, Patiala for some time. After marriage she started baking as a hobby. It was in 2007 that she decided to start baking professionally. She is Master Baker at Willows BakesnCakes.