www.lifepage.in/page/prakritinautiyal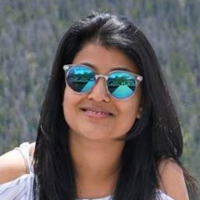 [ Human Resource Analyst | Save the Water ]
B Tech (ECE) – Graphic Era University, Dehradun
MBA (Human Resources) – LBSIM, New Delhi
Certification Course (Professional in Human Resources) – HRCI
People Analytics Course – The Wharton School

Prakriti Nautiyal is a B Tech graduate in ECE and then she did MBA in Human Resources from LBSIM, New Delhi. She worked at Tata Consultancy Services for more than 2 years as Human Resource Partner, and then she relocated to USA, where she did a Certification Course in Human Resources from HRCI and an online course in People Analytics from The Wharton School. She is Human Resource Analyst with an NGO in USA named Save the Water.