www.lifepage.in/page/rahulbajaj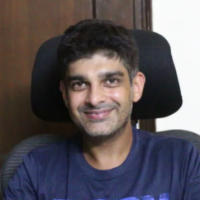 [ Assistant Director | E Y ]
BTech (Electrical) – Kurukshetra University
MBA (Finance & Marketing) – ICFAI, Chennai

Rahul Bajaj did his graduation from Kurukshetra University and post graduation from ICFAI University. He has a work experience of 10 years with various companies like TCS and Accenture. He works with EY as an Assistant Director Program Management.