www.lifepage.in/page/ravinderkumar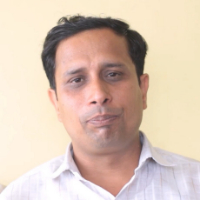 [ Assistant Professor | SGGR University ]
Graduation (Chemistry, Zoology) – CCS University, Meerut
MSc (Biotech) – HNB Garhwal University
M Phil – Vinayaka Mission University

Ravinder Kumar did graduation in Chemistry and Zoology from CCS University, Meerut and MSc in Biotech from HNB Garhwal University. Post that, he did M Phil from Vinayaka Mission University. In 2005, he started his teaching career and since 2008, he is teaching at SGRR University, Dehradun in Biotechnology Department. He has qualified ARS-NET and USET.