www.lifepage.in/page/ridhimakhurana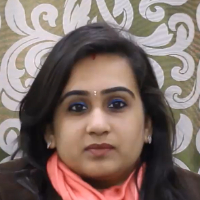 [ Teacher | Zest Education Center ]
BA (HR) – Delhi University
M Com – IGNOU
B Ed (Economics) – Maharishi Dayanand University
MA (Economics) – IGNOU

Ridhima Khurana did her Bachelors in Human Resource Management from College of Vocational Studies, Delhi University. She also did her M Com from IGNOU. After that, she worked for a year in HR sector, however, did not like it and started her own coaching centre. She gradually found interest in the profession and went for Bachelors in Education from Maharishi Dayanand University. She wanted to teach in the school also as PGT and went for second masters MA Economics and she got the detailed knowledge of Economics and started as a PGT in Greenway Modern School, Delhi. She is also teaching in various coaching centres and also manages her own coaching centre by the name of Zest Education Centre, Indirapuram.