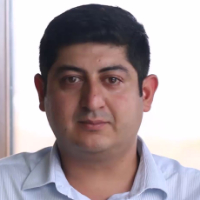 [ Partner & CEO | Greenassets.in ]
BA Hons (Mathematics) – Delhi University
Masters (Actuarial Studies) – UNSW, Australia

Romik Rai is an Actuary and an expert in Financial Risk Management. He studied at various military schools across the country due to his Air Force background. After that he completed a B.A. (Hons.) in Mathematics from the University of Delhi followed by a Masters in Actuarial Studies from the University of New South Wales, Australia. He started his career as an actuarial consultant with Watson Wyatt Worldwide in 2006 and has worked with over 20 leading financial institutions across Europe & Asia. He is the Founder & CEO of Greenassets.in started in 2015 in Dehradun, India. Greenassets.in promotes investments that have a positive environmental and social impact.