www.lifepage.in/page/sagargurung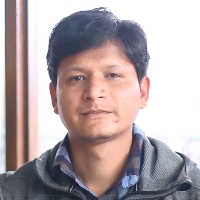 [ Full Stack Developer | Ifadvertisings ]
B Tech (EEE) – UTU
Certification Courses (Java, PHP, .Net, Robotics)

Sagar Gurung did B Tech in EEE. After his graduation, he started his own company by the name Web Plan Solutions. After running it for 2 years he decided to shut it down. He then did certifications in Java, PHP, .Net & Robotics. He then worked with Mymind Infotech as a Senior Developer for 2 years. In 2018, he and one of his friends came together to work on an advertising mobile application called Ifadvertisings. He has developed the application single handedly. He is Co-founder & Full Stack Developer at Ifadvertisings.