www.lifepage.in/page/shaelbhonrey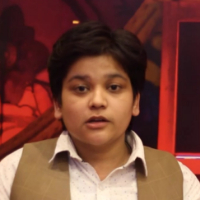 [ Creative Designer | Heads Up ]
Animation and VFX – Graphic Era

Mass Communication – Himgiri Zee University

Shael Bhonrey did her schooling from Haridwar then she did her graduation from Graphic Era University and after that her Mass Communication from Himgiri Zee University. She has also done internships with a few Television Channels. She is working with Heads Up Entertainment as a Creative Designer.