www.lifepage.in/page/shaihlanaazshaikh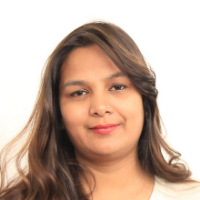 [ Creative Director | Looks ]
Course – Loreal Academy, Ella Academy and Toni & Guy Academy

Shaihla Naaz Shaikh did her schooling from St Mary School, Dehradun. She did her course from Loreal Academy, Vella and Toni and Guy Academy. She then worked with 3 salons at Aurangabad – Hotel Vitz, Ajanta and Keys. She also worked in Nasik at Clippers Salon as an Academy Trainer. She was working as a Creative Director and Floor Manager with Toni and Guy, Chhattisgarh. She has been working with Looks, Dehradun as a Creative Director since 2016.