www.lifepage.in/page/shubhendraanand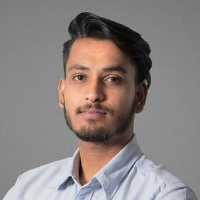 [ Assistant Manager | Market Research Future ]
BBA (Oil and Gas Management) – UPES, Dehradun
MBA (International Business) – UPES, Dehradun

Shubhendra Anand has done BBA in Oil and Gas Management and MBA in International Business from UPES, Dehradun. He worked at Grand View Research as Research Analyst for 2 years. He is Team Lead at Wise Guy Consulting.