www.lifepage.in/page/siddharthgupta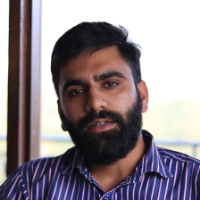 [ Anchor | Various Creative Assignments ]
Graduation (Bachelors in Computer Science) – IMS Unison University
Post Graduation (Masters in Computer Science) – IMS University

Siddharth Gupta did his Schooling from Pinehall, Dehradun. After that he did his Graduation and Post Graduation from IMS Unison University. It was during college itself that he started to Anchor Shows. He is working as a Sales Manager in Supertech and has been Anchoring since 2014.