www.lifepage.in/page/tinabakshi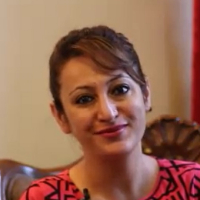 [ Model | Various Assignments ]
Graduation in Humanities – Delhi University

Tina Bakshi has finished her Schooling from Convent, New Delhi. She started her Career with Radisoon and then worked with the Aviation Sector. She has been featured in Women's Era cover page. She got the title award of Timeless Beauty for Mrs India Worldwide. She has been working as a Freelance Model since 2016.