www.lifepage.in/page/varunsharma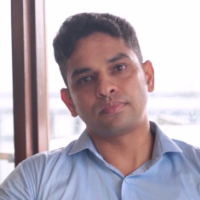 [ Assistan Manager-career Services | Dit University ]
B Com – Meerut University
MBA (HR & Marketing) – Shobit University

Varun Sharma did his graduation from Meerut University. He then did an MBA in Human Resources & Marketing from Shobit University. He worked in a BPO for 3 years as Quality Analyst. He then worked at University of Petroleum & Energy Studies for 8 years as Senior Executive. He joined DIT in 2016 and has been an Assistant Manager in Career Services Department.