www.lifepage.in/page/vijaypalrawat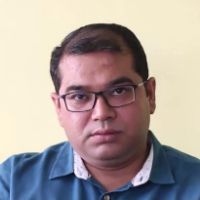 [ Journalist | Independent Practice ]
BA (History, English, Political Science) – Govt PG College, Barkot
MA (Mass Communication) – Garhwal University
Diploma (Journalism) – Purola College

Vijaypal Rawat did BA in History, English & Political Science. He then did Masters in Mass Communication and a Diploma in Journalism. He started his career with Dainik Jagran and worked as a journalist for some time. He now works independently as a journalist.