www.lifepage.in/page/vishalsawan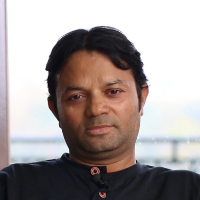 [ Actor | Prayas Jagrukta Manch ]
Graduation (Commerce) – DAV College, Dehradun
Masters (Theatre) – Garhwal University

Vishal Sawan did his Schooling from Cambrian Hall, Dehradun. After that he did his Graduation in B Com from DAV College. He felt the need to do a course in Theatre and so did his Masters in Theatre from Garhwal University. He works as an actor at Prayas Jagrukta Manch.