www.lifepage.in/page/yogendratiku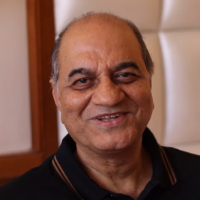 [ Actor | Bollywood, Mumbai ]
Electronics Engineering – Polytechnic, Allahabad

Yogendra Tiku has done Electronics Engineering from Polytechnic, Allahabad. Post that, he worked with Ministry of Home Affairs as Technical Assistant. He has also worked at Sanyo as Workshop Manager. He is a partner at a Media Representation firm. He has acted in movies like Queen, Neerja and Fan.